Electric Vehicle Offers & Information
Delaware Clean Vehicle Rebate Program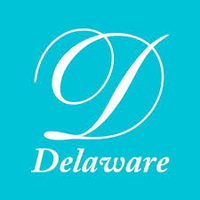 The Clean Vehicle Rebate Program provides incentives for Delawareans and Delaware businesses to buy or lease new alternative fuel vehicles.
The vehicle rebate program encourages the deployment of electric, natural gas, and propane-powered vehicles as part of Delaware's commitment to innovation in the transportation sector, reducing greenhouse gases, and improving Delaware's air quality.
The Delaware Clean Vehicle Rebate is not a tax credit. It is a cash rebate that must be applied for within 90 days of the vehicle's purchase.
Rebates are for vehicles purchased between Jan. 1, 2021 and June 30, 2022.
Be sure to check program website to ensure funding is still available before making a purchase.
Incentive Information
• New Battery Electric Vehicles* $2,500
• New Plug-in Hybrid Electric Vehicles* $1,000

*To be eligible for a rebate, the total vehicle price cannot exceed $60,000. The total vehicle price is the final purchase price including added features, equipment and extended warranties. Taxes, tags, rebates, incentives, and trade-ins are not included as part of the total vehicle price.
Electric Vehicle Federal Tax Credit up to $7,500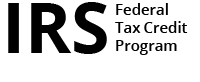 The Inflation Reduction Act introduces a number of significant changes to the tax credit for new electric vehicles (section 30D). These changes will phase in over time. Effective immediately after enactment of the Inflation Reduction Act (after August 16, 2022), the tax credit is only available for qualifying electric vehicles for which final assembly occurred in North America. Further changes to the eligibility rules began in 2023.
Overall, the reforms in the Inflation Reduction Act mean that the tax credit for electric vehicles will evolve considerably over the coming months and years. New Requirements Effective April 18, see links below for details.
Separately, starting in 2023, the Inflation Reduction Act also establishes tax credits for pre-owned clean vehicles (section 25E) and for commercial clean vehicles (section 45W). Treasury and the Internal Revenue Service will release more information on all the clean vehicle credits in the coming months.
Information about vehicles purchased in 2022 and before or for vehicles purchased in 2023 and after.

Source: U.S. DEPARTMENT OF THE TREASURY, August 16, 2022
Consult your tax adviser to make sure you qualify
Max tax credit $7,500
Restrictions apply, subject to change without notice
Incentive Information
Electric Vehicle Federal Tax Incentive up to $7,500
EV Charging Equipment Federal Tax Credit up to $1,000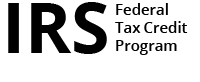 Consumers who purchase qualified residential charging equipment may receive a tax credit of 30% of the cost, up to $1,000.
Consult a tax professional to see if your installation qualifies
Visit IRS website for additional information
Incentive Information
Federal Tax Credit of 30% of the cost of residential charging equipment, up to $1,000.
Consider Installing a Level 2 (240V) Electric Vehicle Charger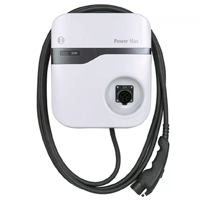 Level 2 electric vehicle supply equipment (EVSE) provides charging through a 240 V AC plug. Level 2 adds about 10 to 60 miles of range to a vehicle per hour of charging time, making it far more convenient than standard 120 V AC charging, which adds about 2 to 5 miles per hour of charging. Additionally, level 2 charging is a more energy-efficient method of charging, as most EV have on-board components that require additional electricity the entire time the EV is plugged in.
Level 2 chargers are four to six times faster than using a standard home outlet.
More efficient charging than standard outlet (120V) charging.
Many units come with additional controls, such as timers and wifi connectivity.
Print